A man has been shot dead by police after allegedly charging at officers with an "edged weapon" in the West Gippsland region of Victoria.
A dramatic stand-off between the man and officers unfolded just before 9am at Princes Way in Drouin, following a police pursuit where the man was erratically driving a stolen silver Audi station wagon.
9News understands the man would not drop the weapon – believed to be a knife – forcing police to gun him down.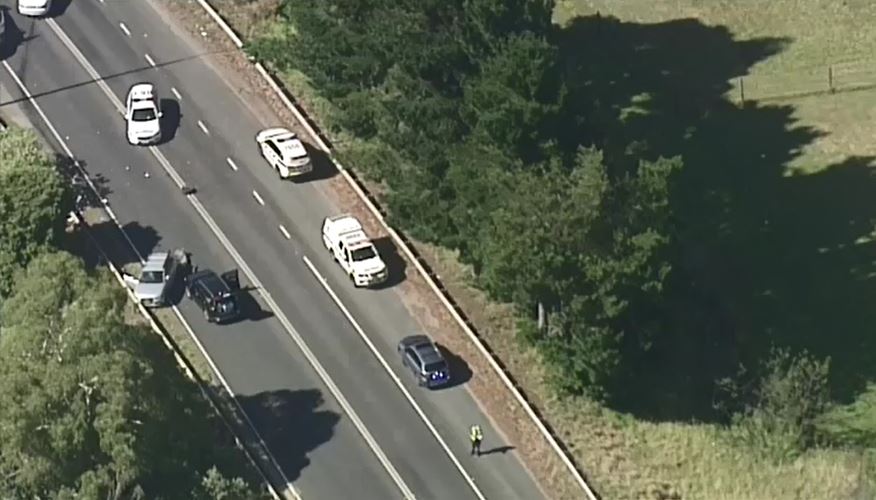 A Victoria Police spokesperson said the man had earlier stolen the Audi from another man in Mirboo North at 7.40am, about 60kms further south-east of Drouin.
Police were told the offender threatened the man with a knife before making off with the car.
"Police were initially called to the intersection of Baths Road and Strzelecki Highway at Mirboo North to reports of an armed carjacking about 7.40am," the spokesperson said.
"Investigators have been told a man armed with a knife made threats to a man before stealing his silver Audi station wagon."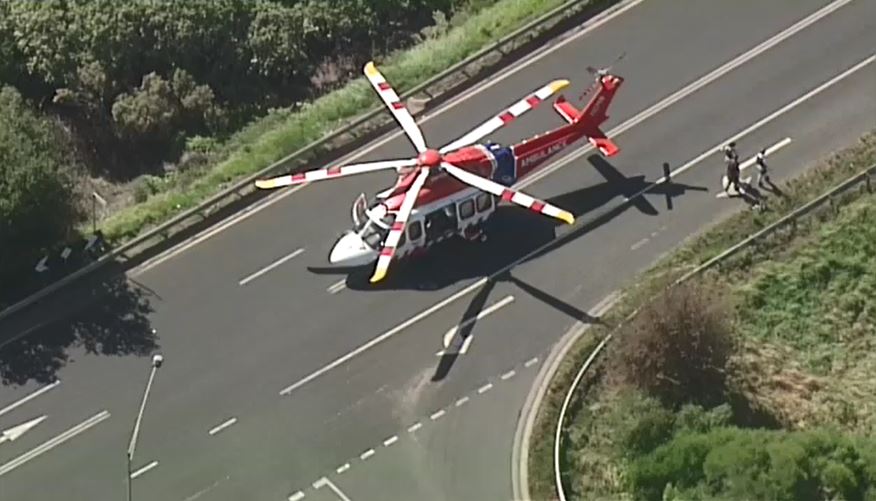 Police then tracked the stolen Audi down, the high-speed chase ending in Drouin after the man crashed into another vehicle.
"Responding police attempted to stop the car before it was involved in a collision," the spokesperson said.
"During the highly dynamic incident it is believed the male produced an edged weapon and was shot by police."
The man suffered serious upper body injuries and was assessed by paramedics.
He died at the scene.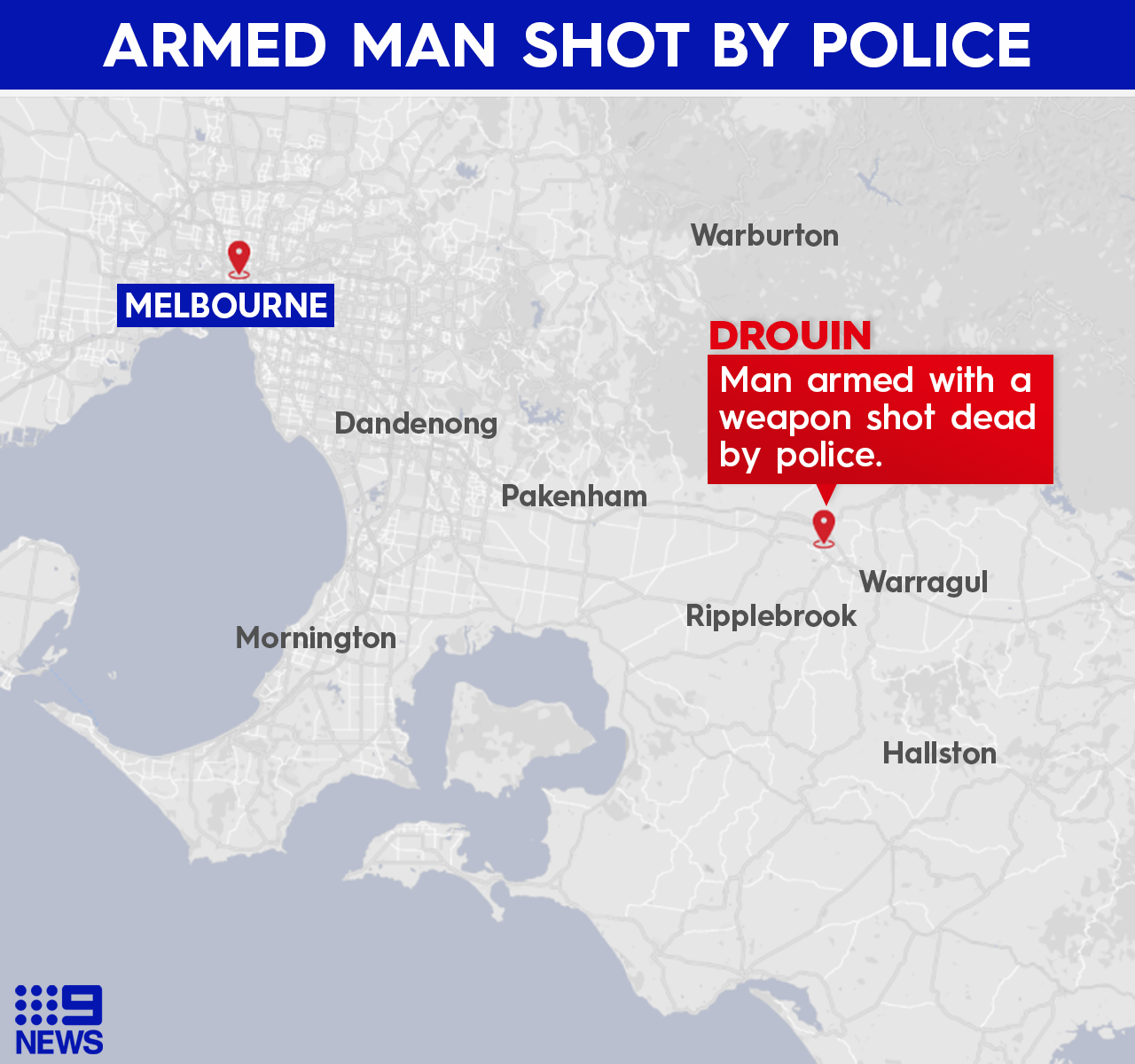 Eyewitness Brock, who was driving past at the time, told 3AW he saw the police chase come to an end, before shots were fired.
The man said the offender crashed the Audi head on with an oncoming car.
He then got out of his car and charged at police with a "weapon of some sort".
"He proceeds to get out of his car … holding something in his hand, not sure exactly what it was, must be a weapon of some sort because police were yelling at him to drop it – he didn't drop it and yeah there were shots fired," he said.
https://omny.fm/shows/mornings-with-neil-mitchell/eyewitness-tells-neil-mitchell-how-dramatic-drouin/embed?style=cover
"He was just erratic, he was running around. He didn't seem to be quite with it, he was agitated and aggressive."
The eyewitness said he heard two shots being fired at the man, who then dropped to the ground.
"(Police) gave him every opportunity to stop," Brock said.
Victoria Police said the investigation was "in its infancy" and Homicide Squad detectives would investigate the shooting.
The investigation will be overseen by the Professional Standards Command, as per standard protocol when a police firearm is discharged.
Anyone who witnessed the incident is urged to contact Crime Stoppers on 1800 333 000.