Firefighters have spent the night trying to contain a massive blaze burning near Perth, with temperatures across the fire ground at Wooroloo expected to climb into the mid-30s today.
There are 220 firefighters currently at the scene, and the fire has already destroyed at least 59 homes.
There was hope that conditions were easing overnight, but just before 9pm (midnight AEDT) there were still more than 200 firefighters working tirelessly.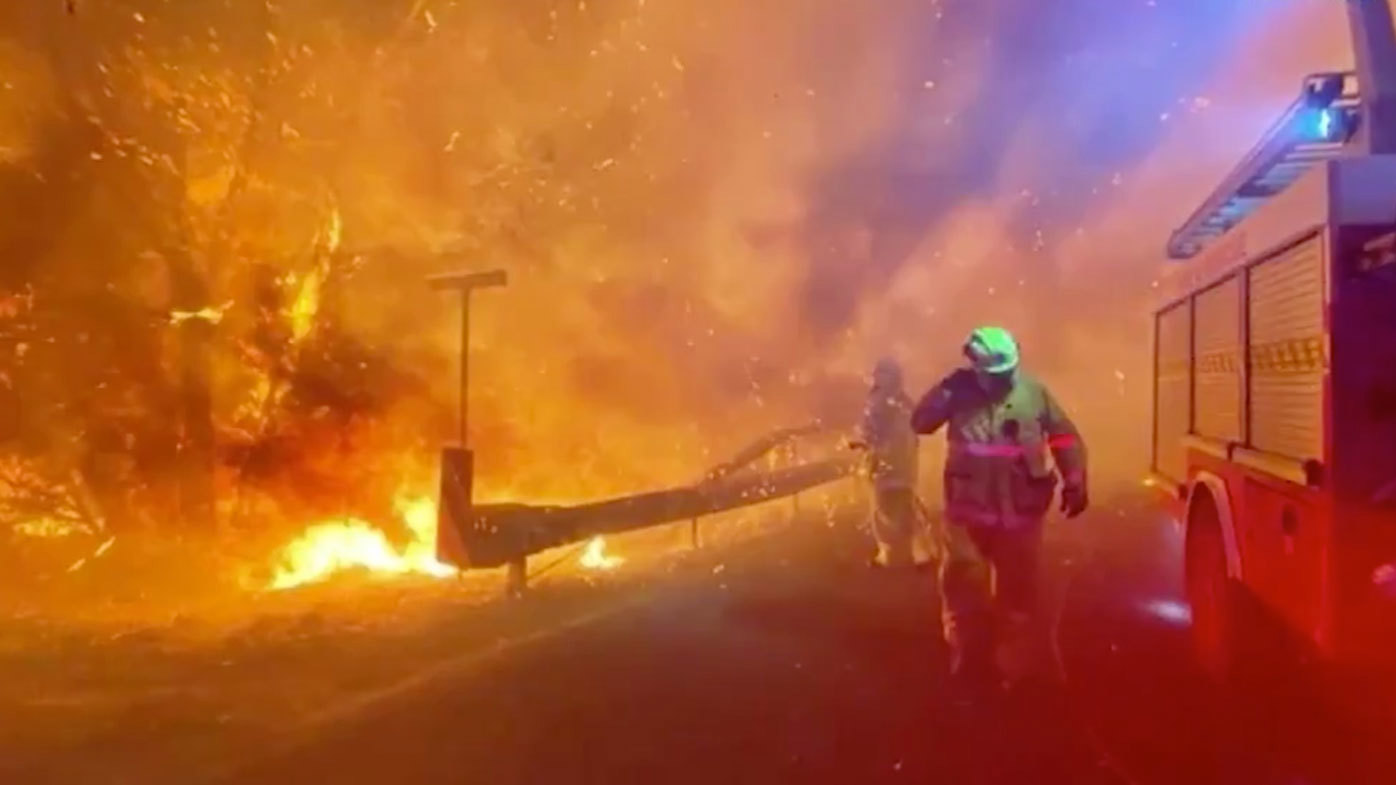 The cause of the fire is unknown, however arson squad detectives are investigating
Winds are expected to hit 40km/h with gusts of up to 70km/h. Temperatures are expected to hit 35 degrees during the day.
"Erratic fire behaviour fanned by strong winds continues to challenge crews on the frontline who are protecting what they can and putting containment lines in place," the Department of Fire and Emergency Services said.
https://twitter.com/dfes_wa/status/1356578761672515592
More homes are feared to have already been destroyed by the out-of-control bushfire north-east of Perth.
Hundreds have been forced to spend the night in emergency accommodation after evacuation orders to protect life.
DFES Commissioner Darren Klemm said last tonight that six firefighters had been injured trying to control the blaze that has stretched 80km and burned through more than 8000 hectares.
"It is terrible news for the owners of those homes, and our thoughts are with them all," Mr Klemm said.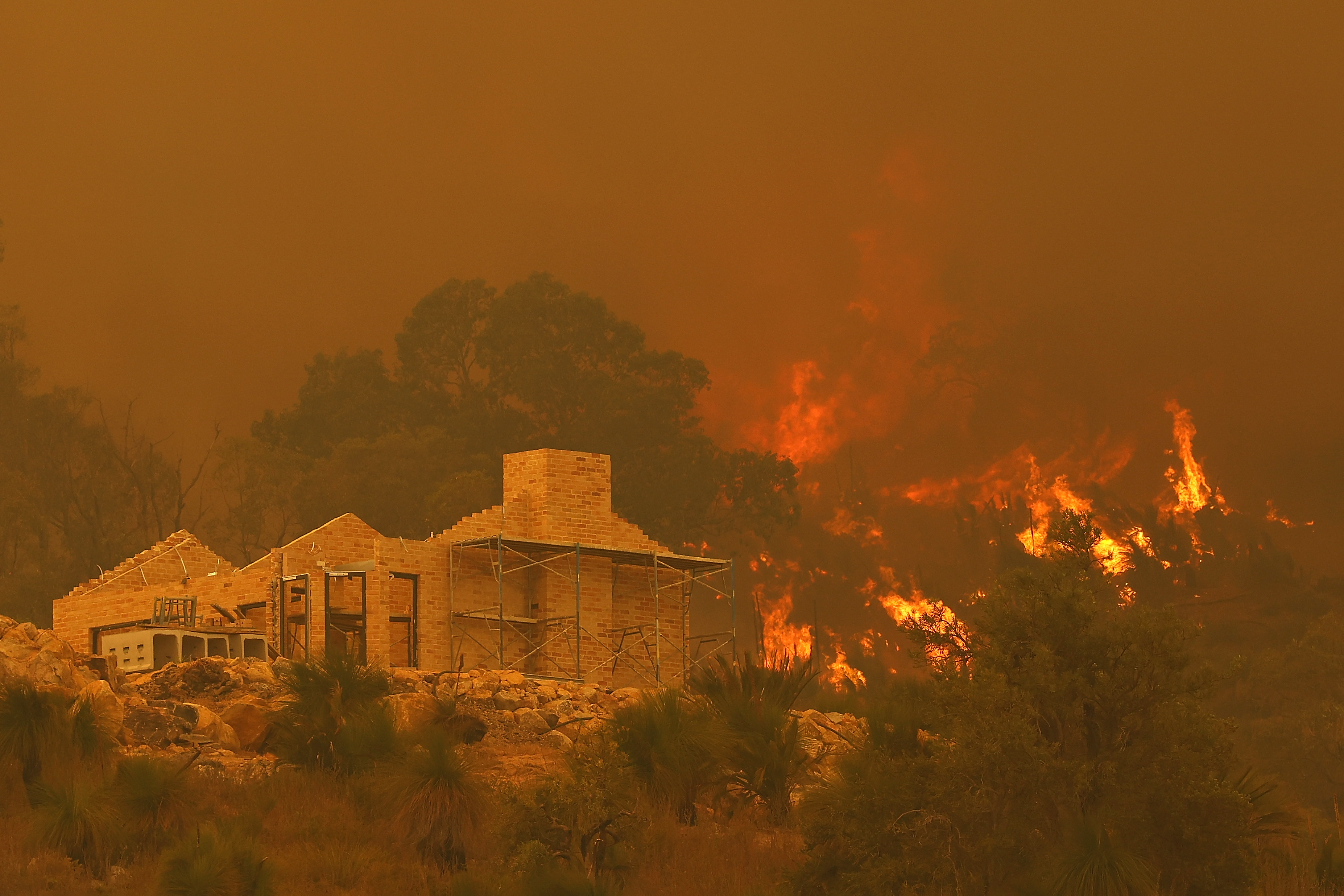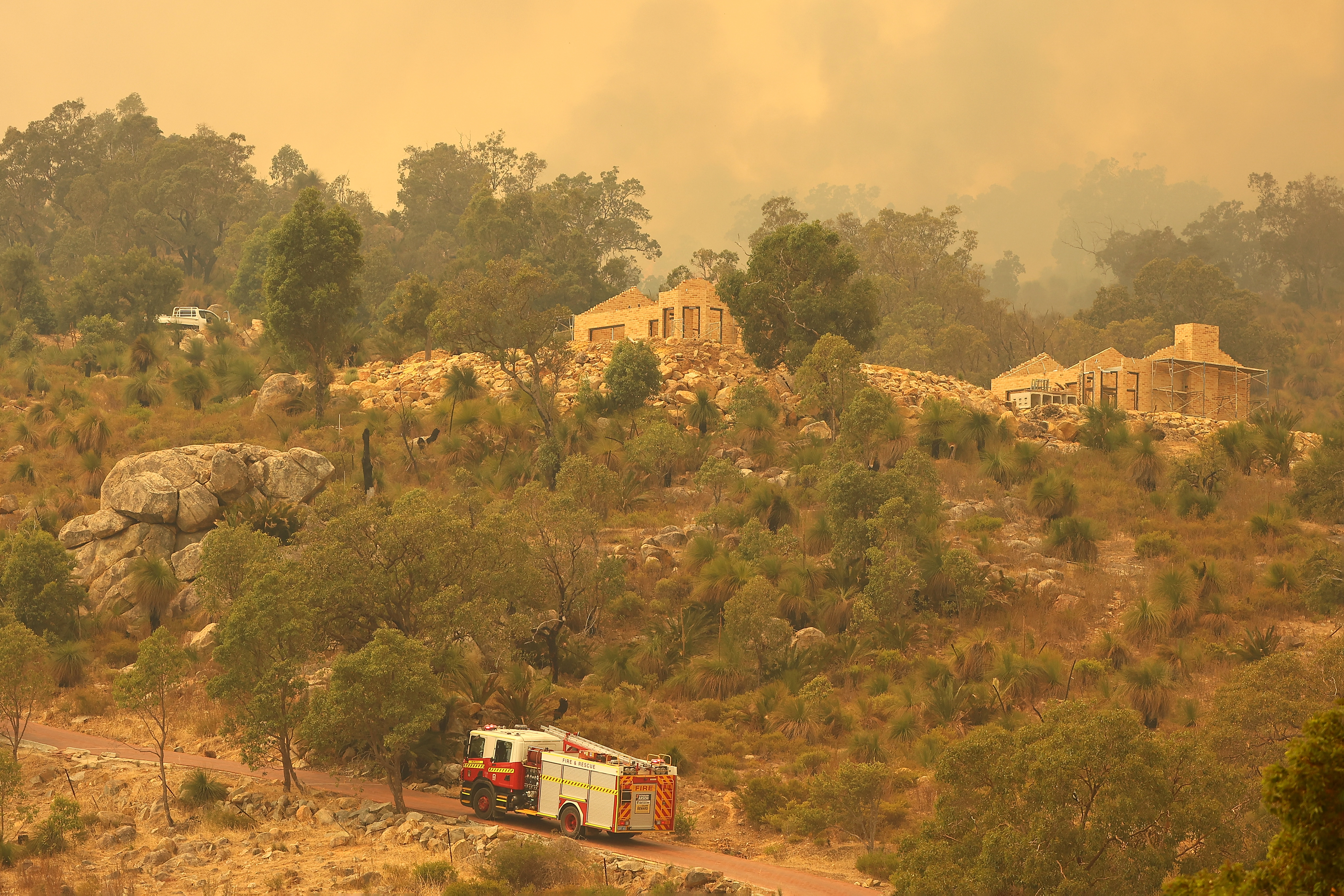 "There is a likelihood the number of homes lost will increase once work is completed."
Mr Klemm said there had been no reports of lives lost and the main approach of fire crews is to try and keep the fire within the boundary lines.
"At the moment we are still in really difficult conditions," he said.
"The southern flank of the fire and its proximity to the top of Brigadoon and Upper Swan are still a great concern for us."
Mr Klemm also said the cyclone forming to the north of the state was a concern and could make firefighting efforts more difficult.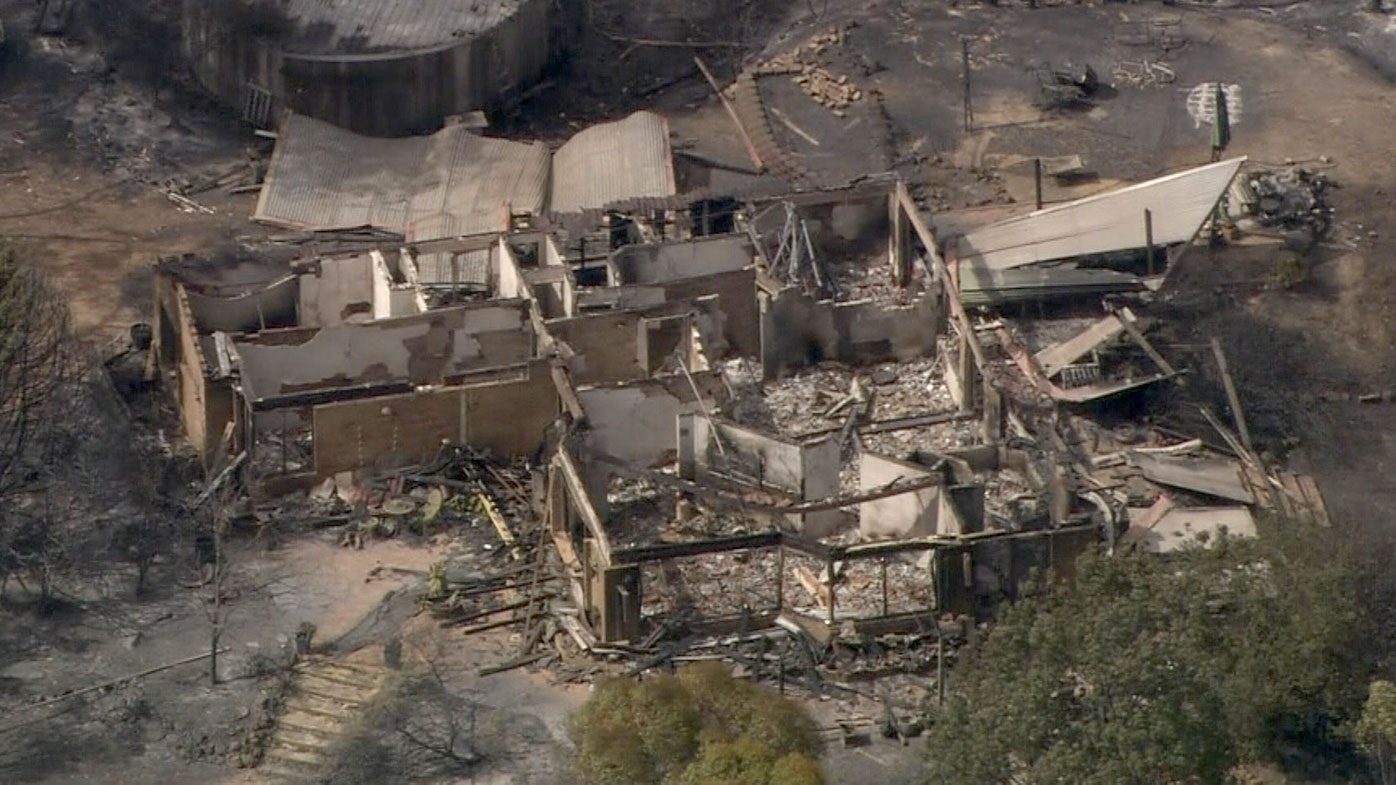 "The effects of the cyclone will make its presence felt later this week – while we may have slightly cooler temperatures, we will be dealing with stronger winds so there are some difficult times ahead," he said.
Victims grappling with impact
Mother-of-four Elaine Palfrey watched her Wooroloo home burn, just three months after the family moved into their dream rural retreat.
"When we saw that footage, we knew everything was lost," she said.
The family was forced to flee, grabbing what they could, lacking time even to find their cat.
"It's just so devastating," Ms Palfrey said.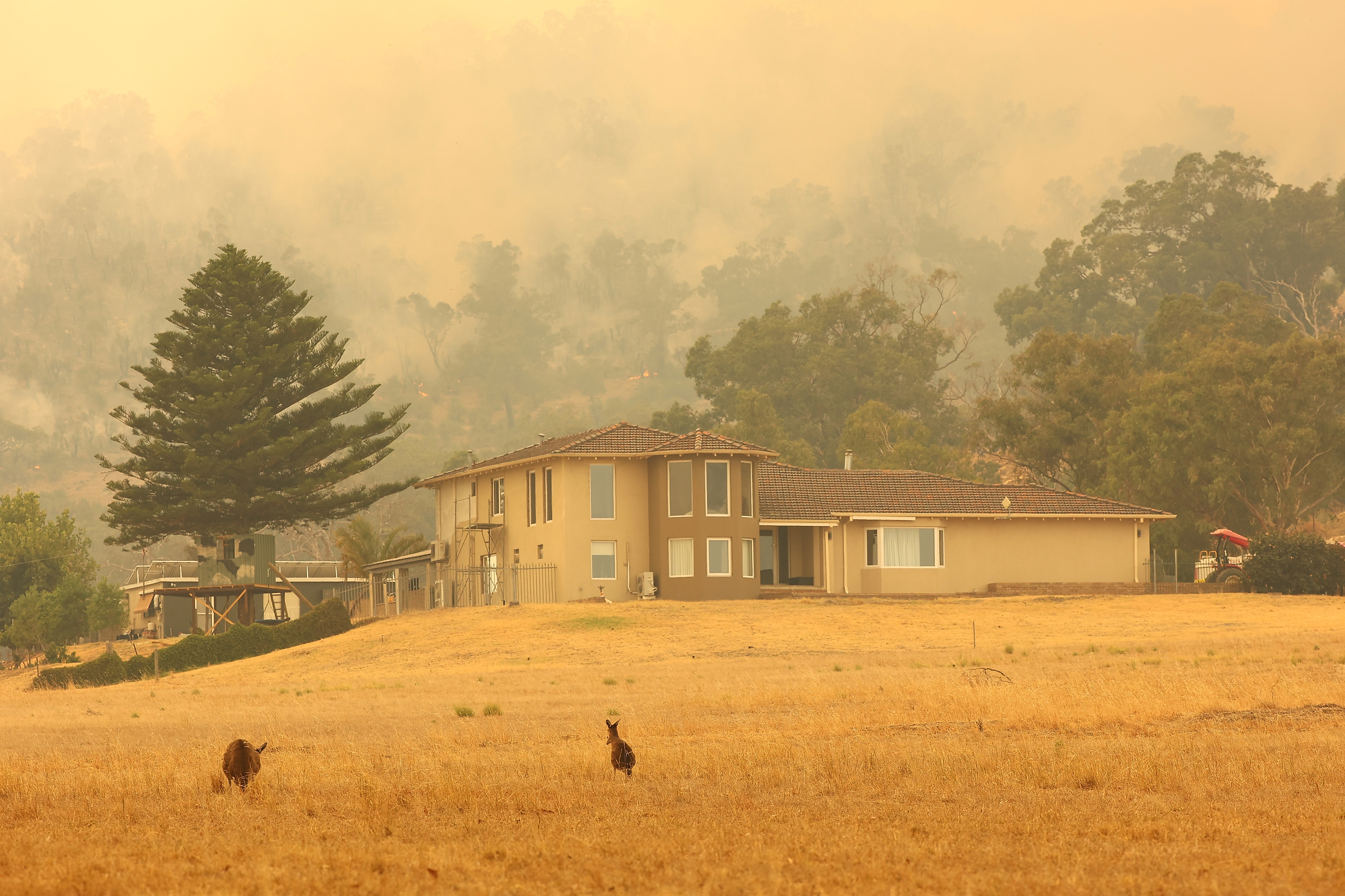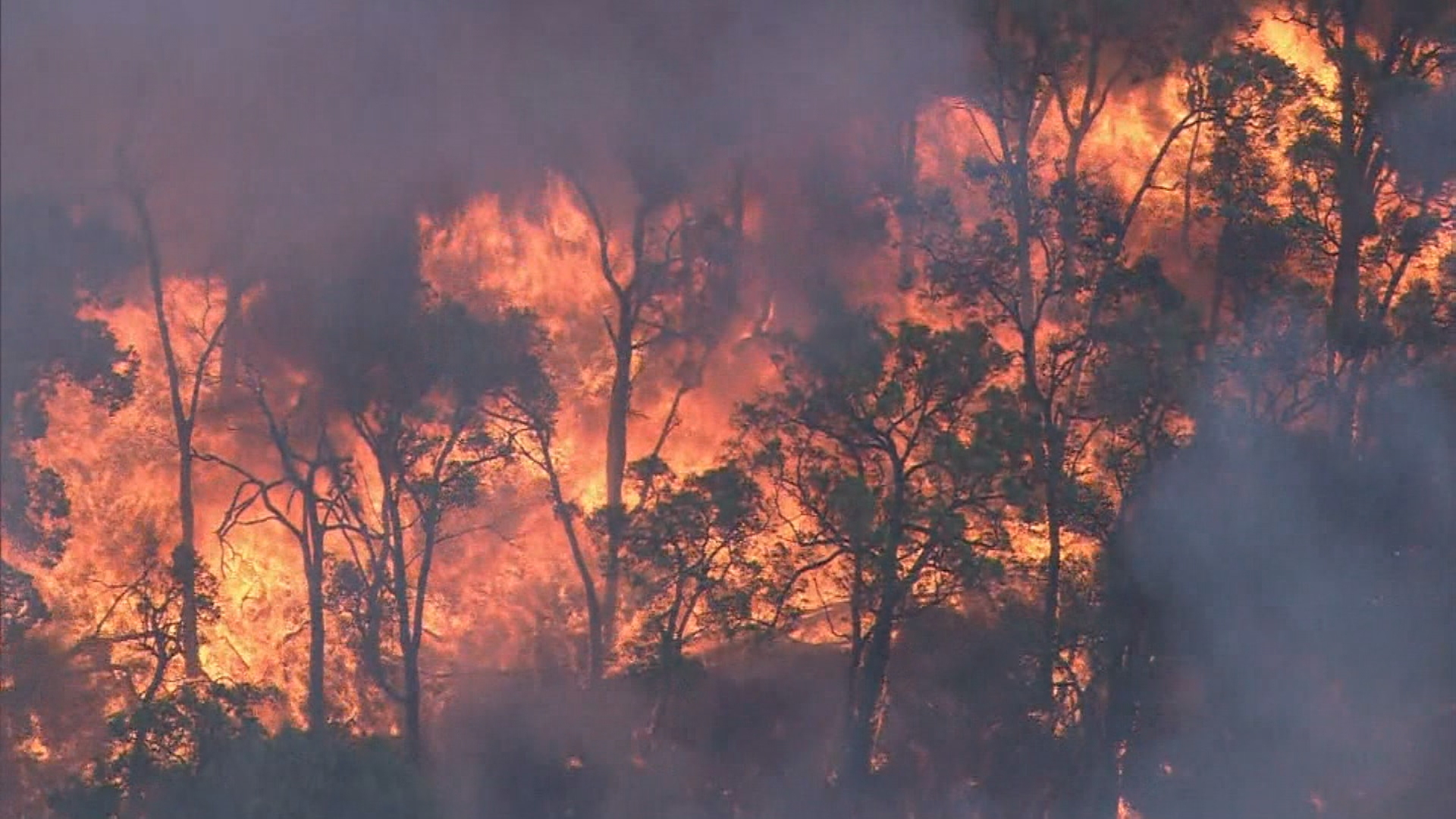 "Our home is gone — that feeling of not knowing where to live at this point is very devastating."
Darren Stoneman was caught outside a roadblock on Toodjay Road while getting fuel this morning.
For now his car is his home, and he's waiting to see what's left of where he lived.
"We're hoping that everything stays as it is and we can get in as soon as possible," he said.
Jo Murphy's house in Gidgegannup was somehow saved as the blaze passed over it, but she suffered her own losses.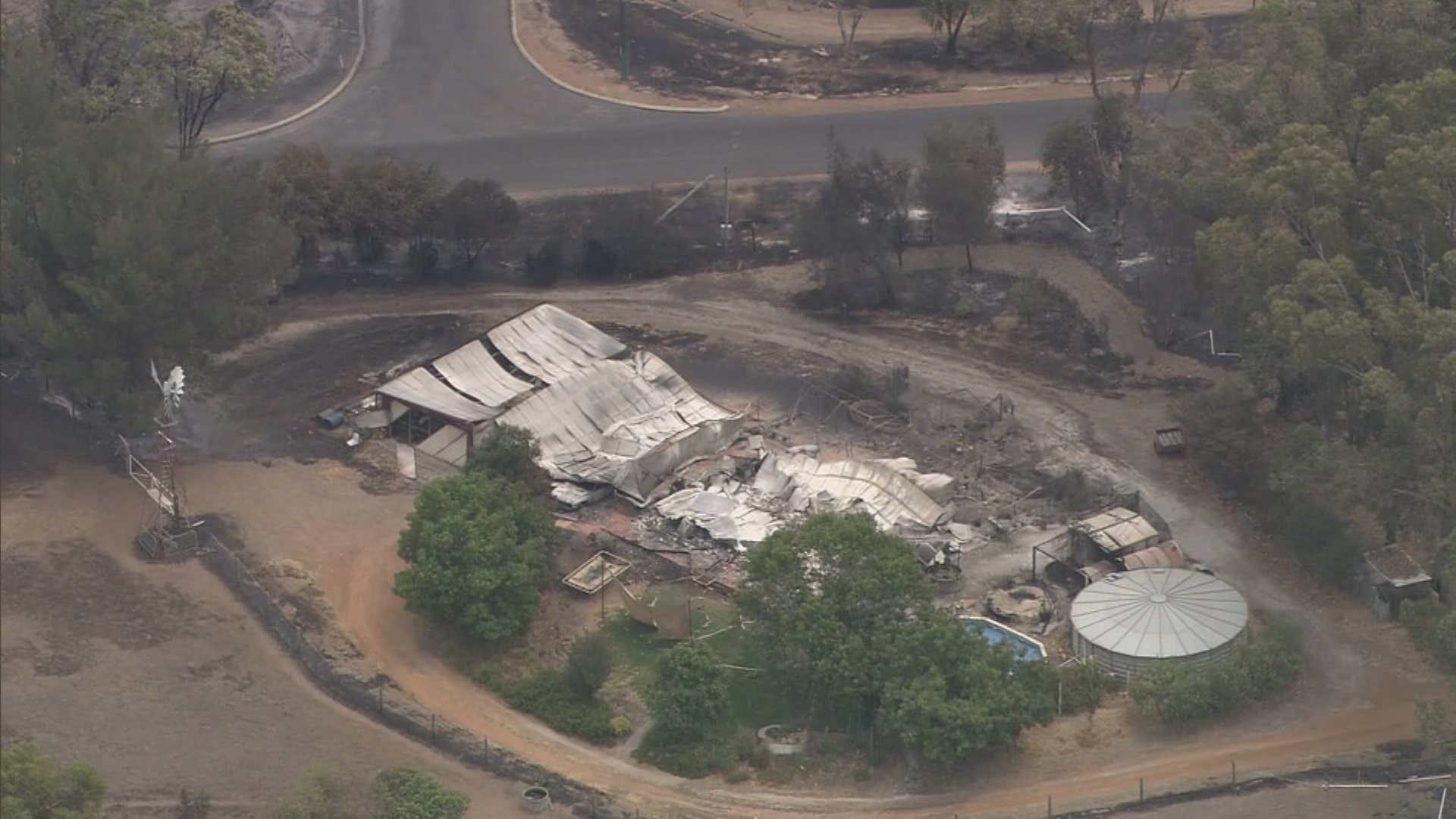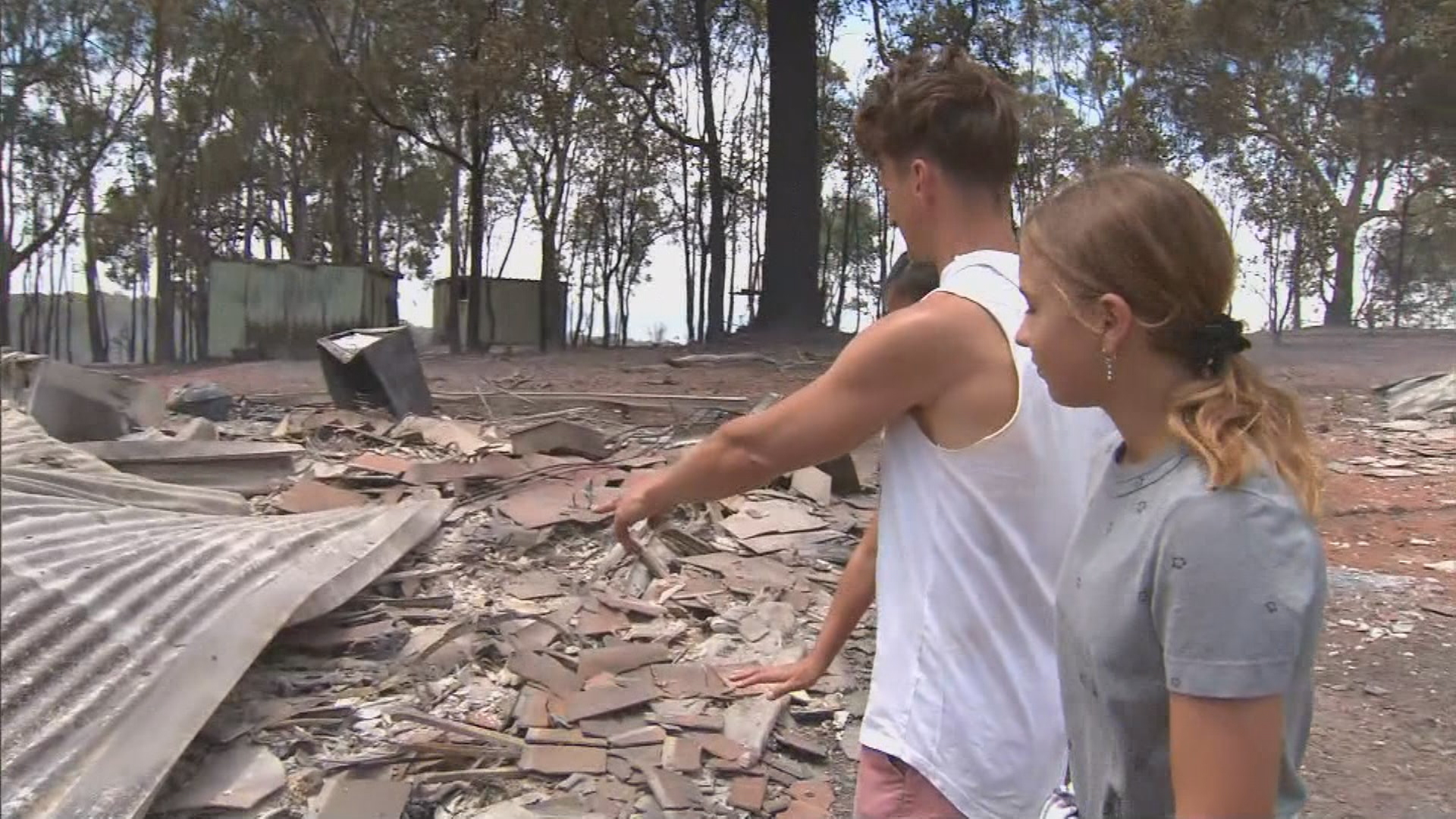 Despite getting out with her four dogs, her chickens and pet cat couldn't be saved.
"The scenes are just like a nuclear bomb has gone off, there's power lines all over the roads," she said.
"Unfortunately a number of our neighbours weren't as lucky as we were, they've lost their homes, it's just terrible."
Perth shrouded by smoke
The bushfire has been so big at times that yesterday the DFES issued warnings of heavy smoke across parts of metropolitan Perth, Joondalup, Rottnest Island and Fremantle.
People have been warned to be careful when driving and seek medical advice if having breathing difficulties.
https://twitter.com/dfes_wa/status/1356463390915391488?ref_src=twsrc%5Etfw
Mr Klemm said people in fire affected areas should have a bushfire plan.
"That is the most critical thing. That should have been done already," he said.
"Importantly, they should be listening to the warnings. It is not a case of just going to bed and thinking that things will be okay in the morning because we continually, particularly with emergency warnings, they come out every hour." Lives under threat
Premier Mark McGowan said there are "threats to lives and homes" and urged people to listen to bushfire advice.
"This is an extremely dangerous fire," he said.
Mr McGowan said DFES had advised more than 80 per cent of properties in the rural Tilden Park area in Gidgegannup had been lost.
Deputy Commissioner Craig Waters urged people to visit the Emergency WA website to stay updated on the progress of the blaze.
"If you're in the black shaded area (on the map) it's too late to leave," he said.
"For everybody else, it is better to leave sooner rather than later."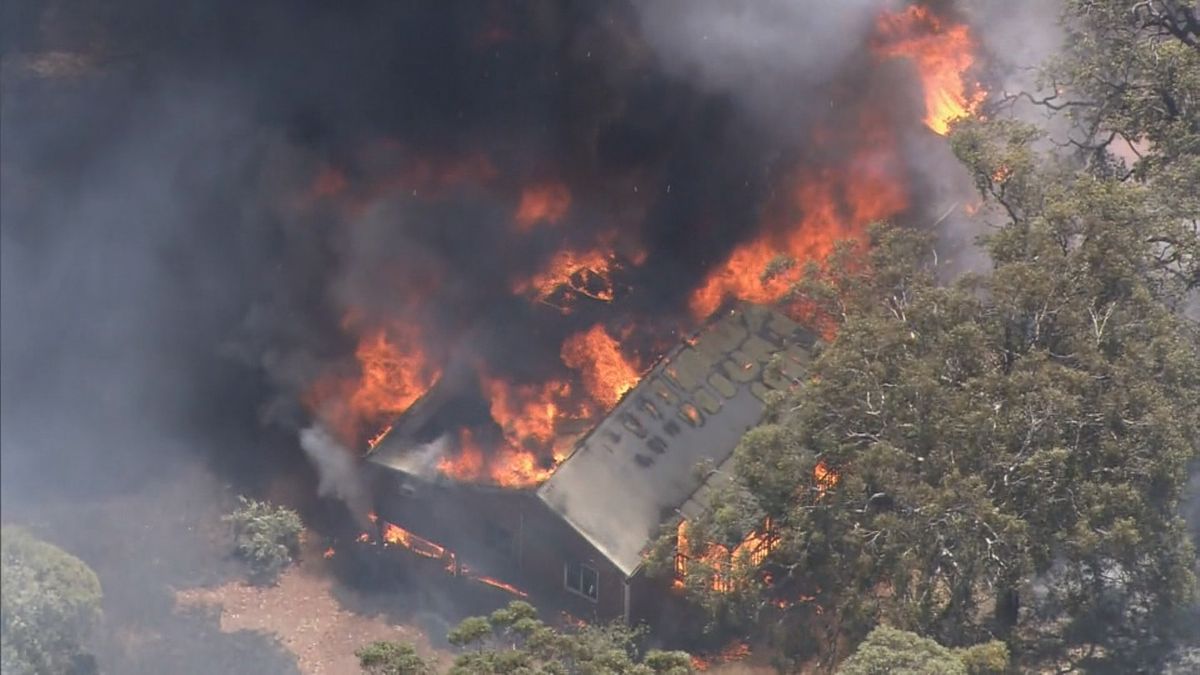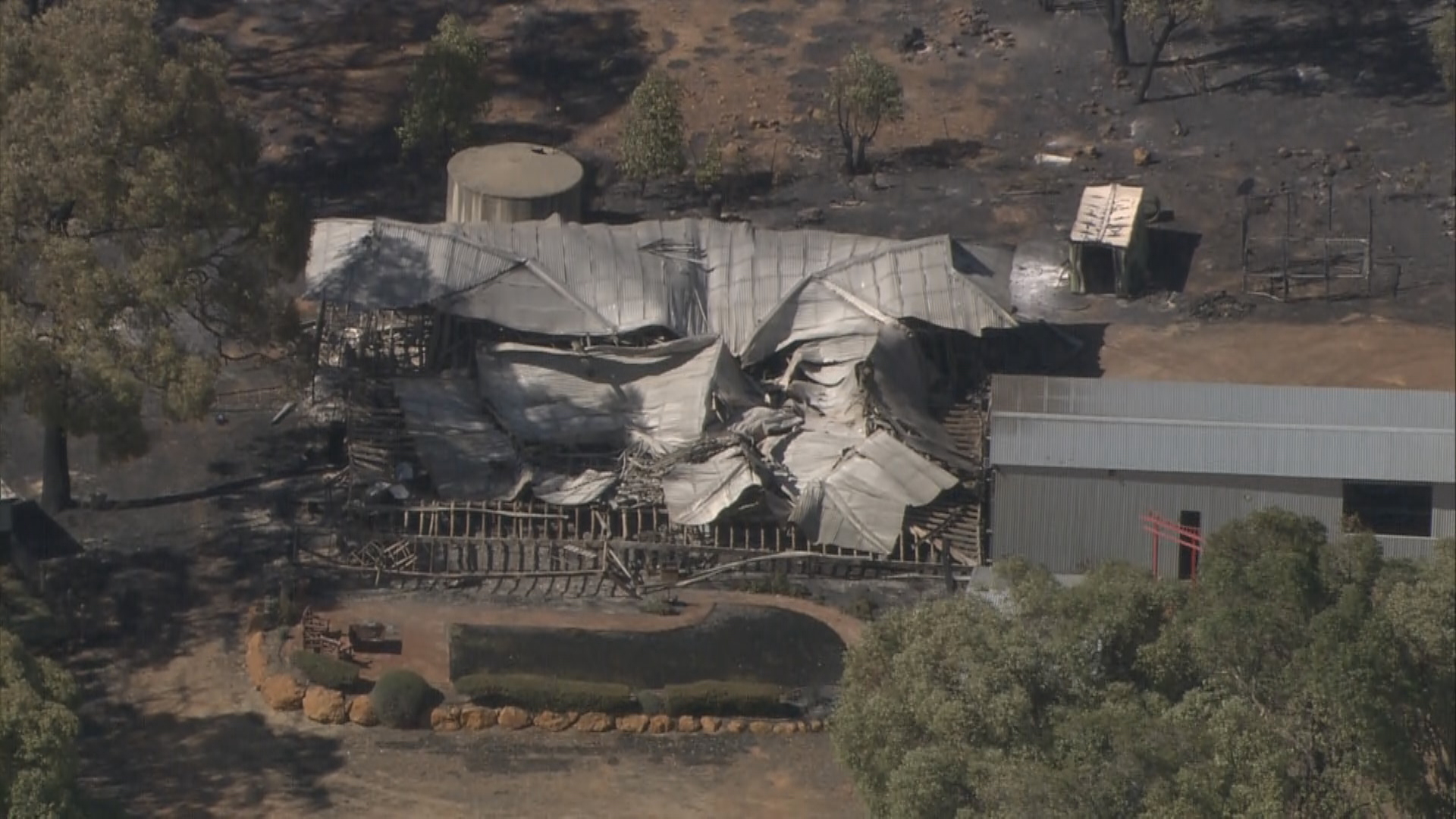 This applied as well to people under COVID-19 orders to self-isolate.
"If that means going to a loved one's house, that's fine, and if it means going to a rescue centre, that's fine," Mr Waters said.
"Do the sensible thing, isolate where you can, wear a mask."
He said people forced to break quarantine should notify DFES representatives at rescue sites, and would also have to notify police.
A second aerial tanker from NSW was set to arrive in WA later in the day.
What to do with animals
The DFES issued advice on what to do with animals.
For those in an area where it is not safe to leave, it is no longer safe to evacuate horses and large animals. It is also not safe to handle animal movements outside.
For other parts of the warning area where it is safe to leave, take animals to stay with a friend or family member, or to a private boarding or agistment arrangement.
If evacuating livestock or horses isn't possible, consider moving animals to a paddock with low fire fuel load. 
Ensure animals have feed and drinking water for several days of high to extreme temperatures.
Fences along roadsides should not be cut and external property gates should not be opened.
More information on managing animals in emergencies is available at agric.wa.gov.au.
People who have evacuated and left animals behind, or may have fences damaged by fire putting animals at risk can contact the City of Swan for assistance on 9267 9267.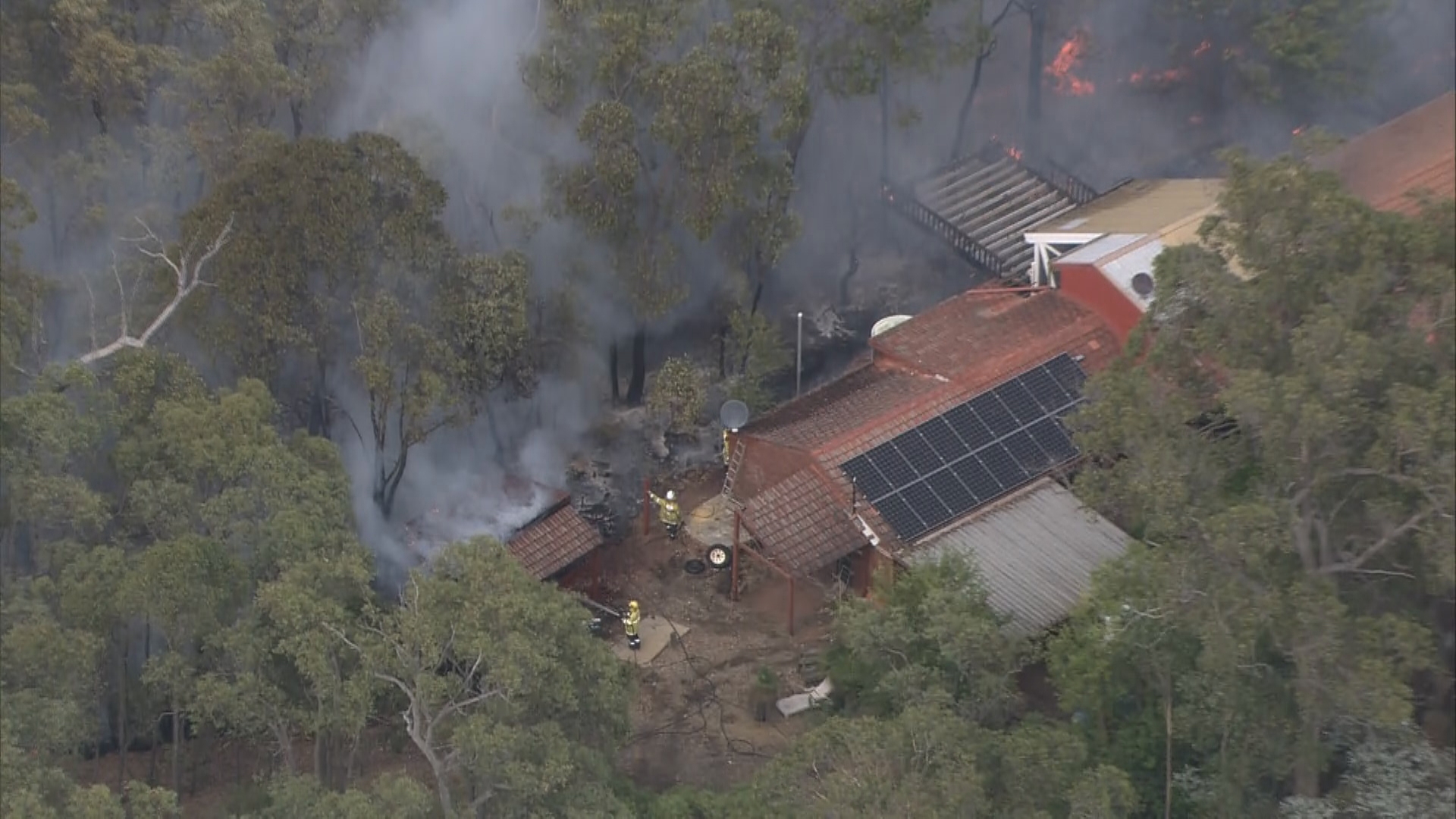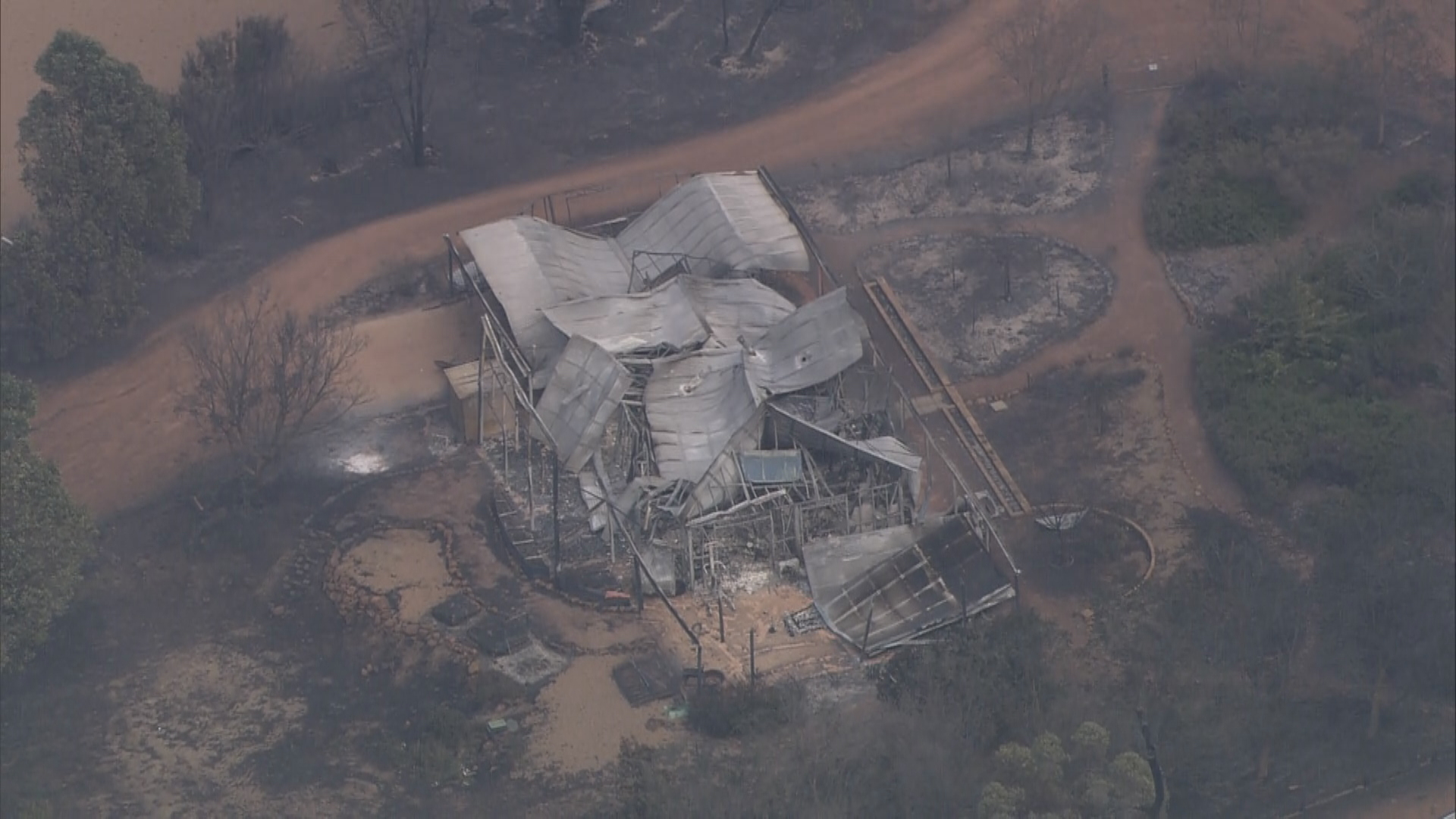 As the situation is constantly changing, people are advised to visit www.emergency.wa.gov.au or call 13DFES (13 33 37) for the latest information.